Industrial Floor Fixtures
Beginning in early 2012, Robotodd Industries has been hand crafting these five fixtures for a retailer of home furnishings and decor.
While our relationship with said undisclosed client is private, it is not exclusive. If you'd like more information about pieces you see in this collection or about commissioning some of your own just email us.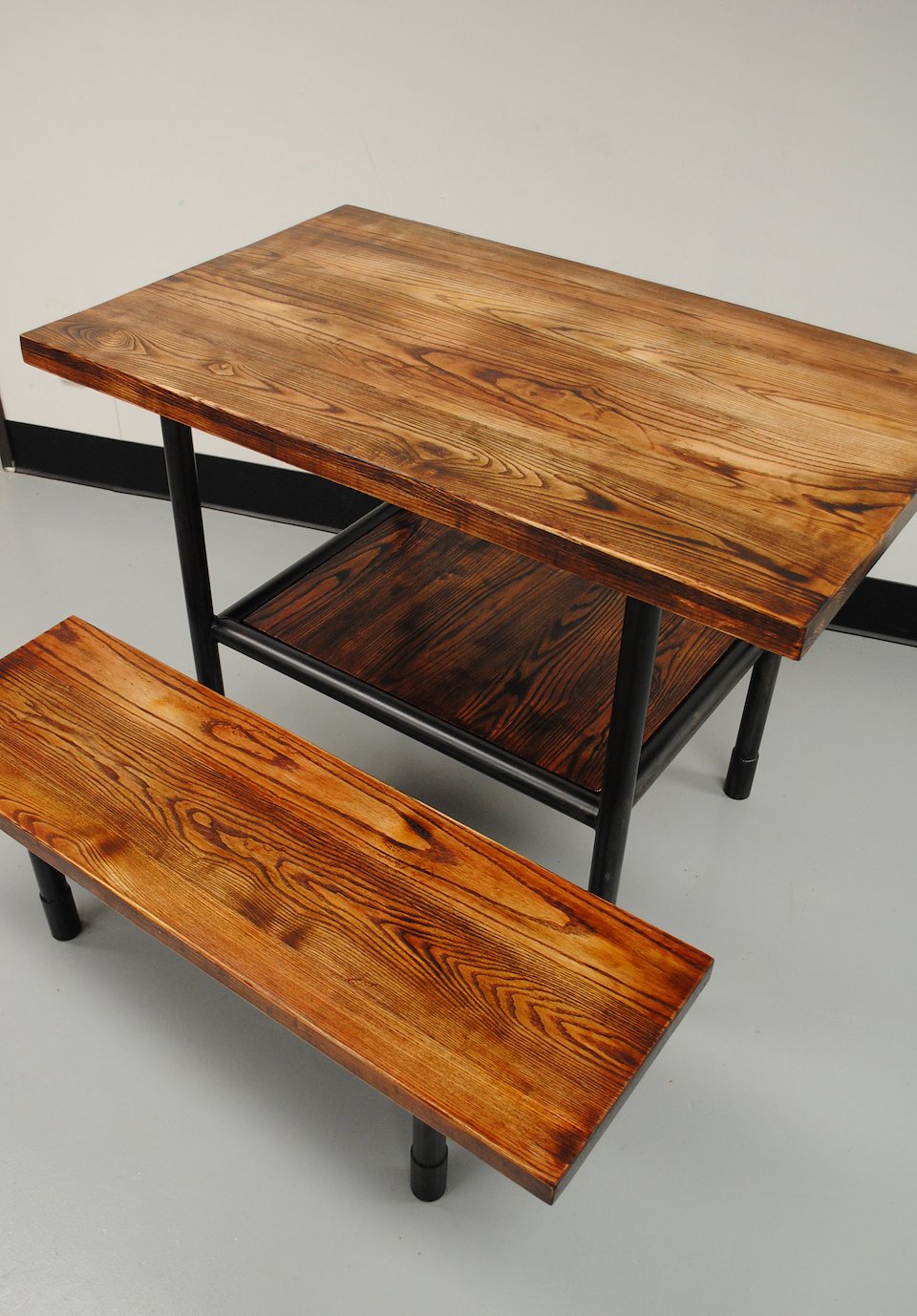 Ash Table & Bench | ash, welded steel tubing | 2012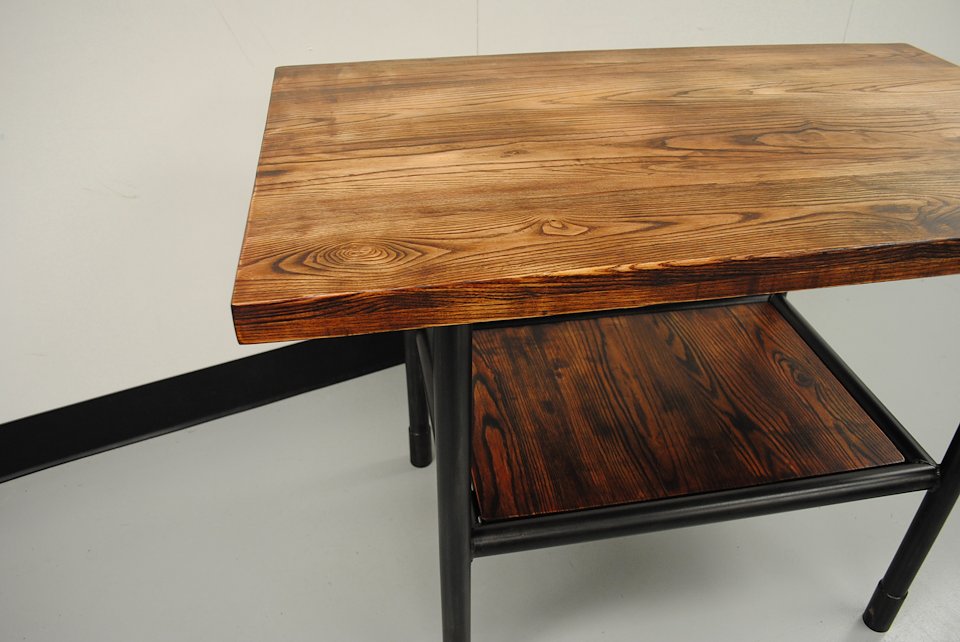 Ash Table & Bench | ash, welded steel tubing | 2012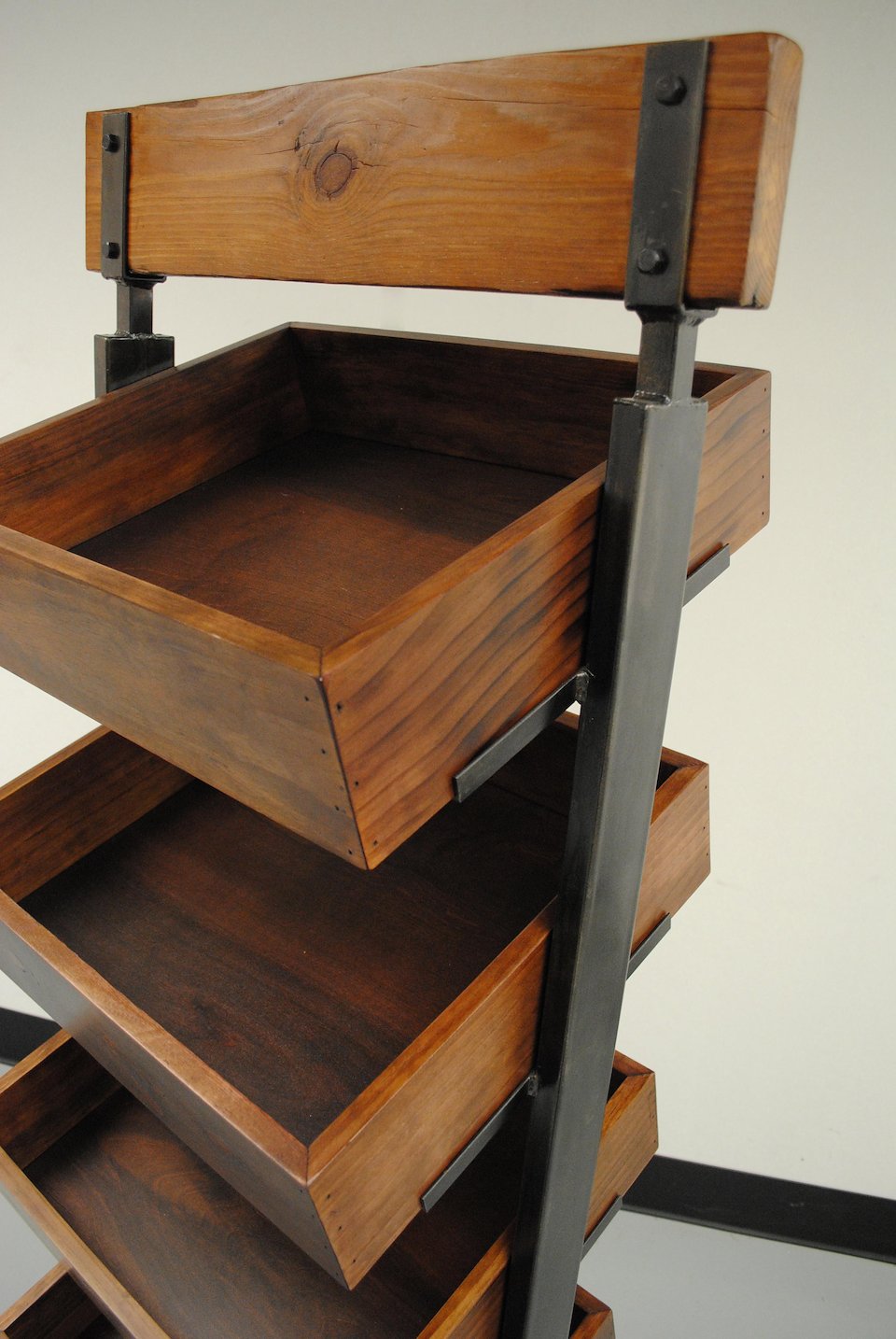 "Stocking Stuffer" Fixture with Angled Boxes | steel box tubing, angle iron, pine, casters | 2012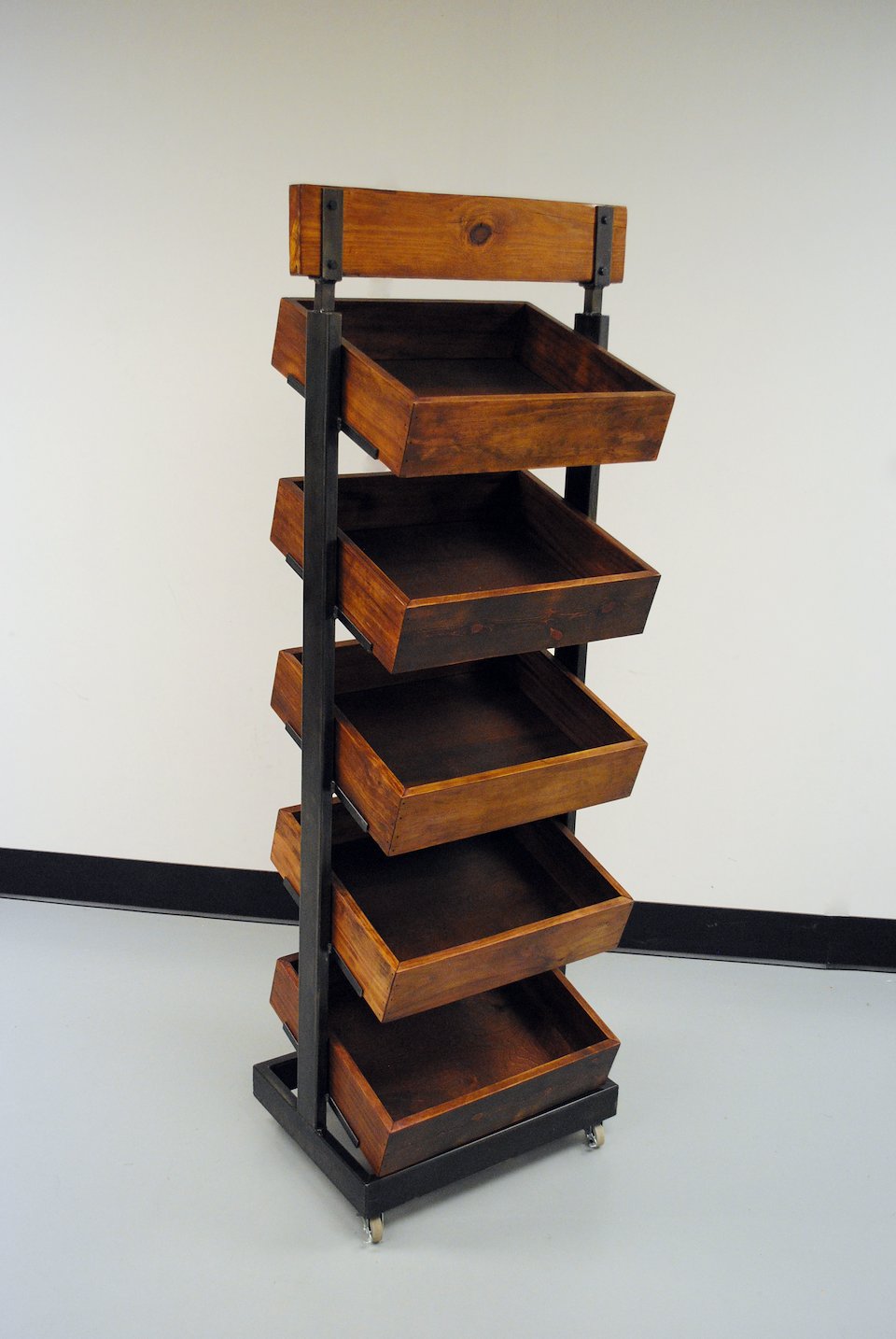 "Stocking Stuffer" Fixture with Angled Boxes | steel box tubing, angle iron, pine, casters | 2012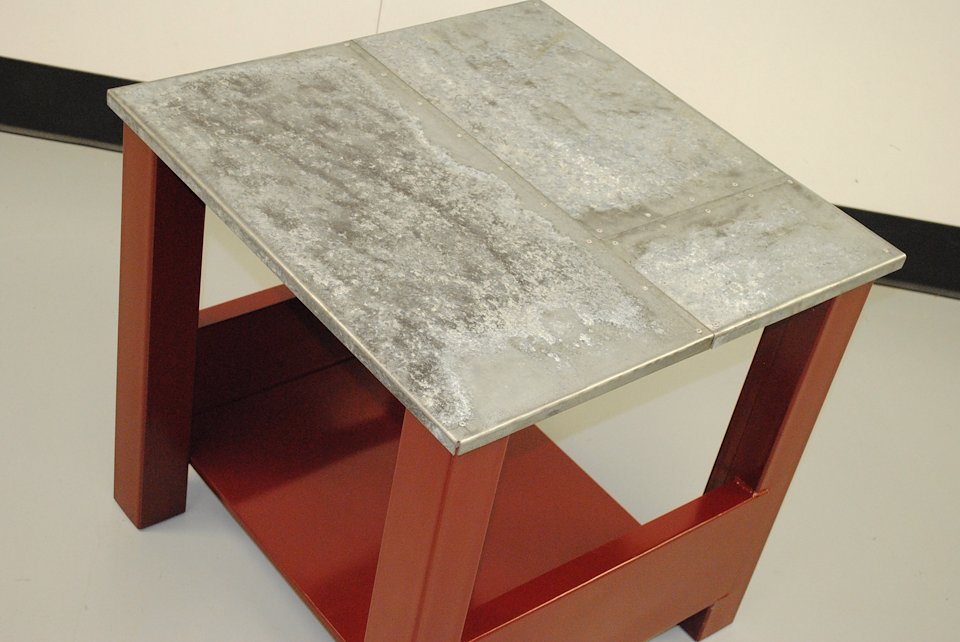 Cube Table | welded steel tubing, sheet, & angle iron, galvanized steel sheet | 2012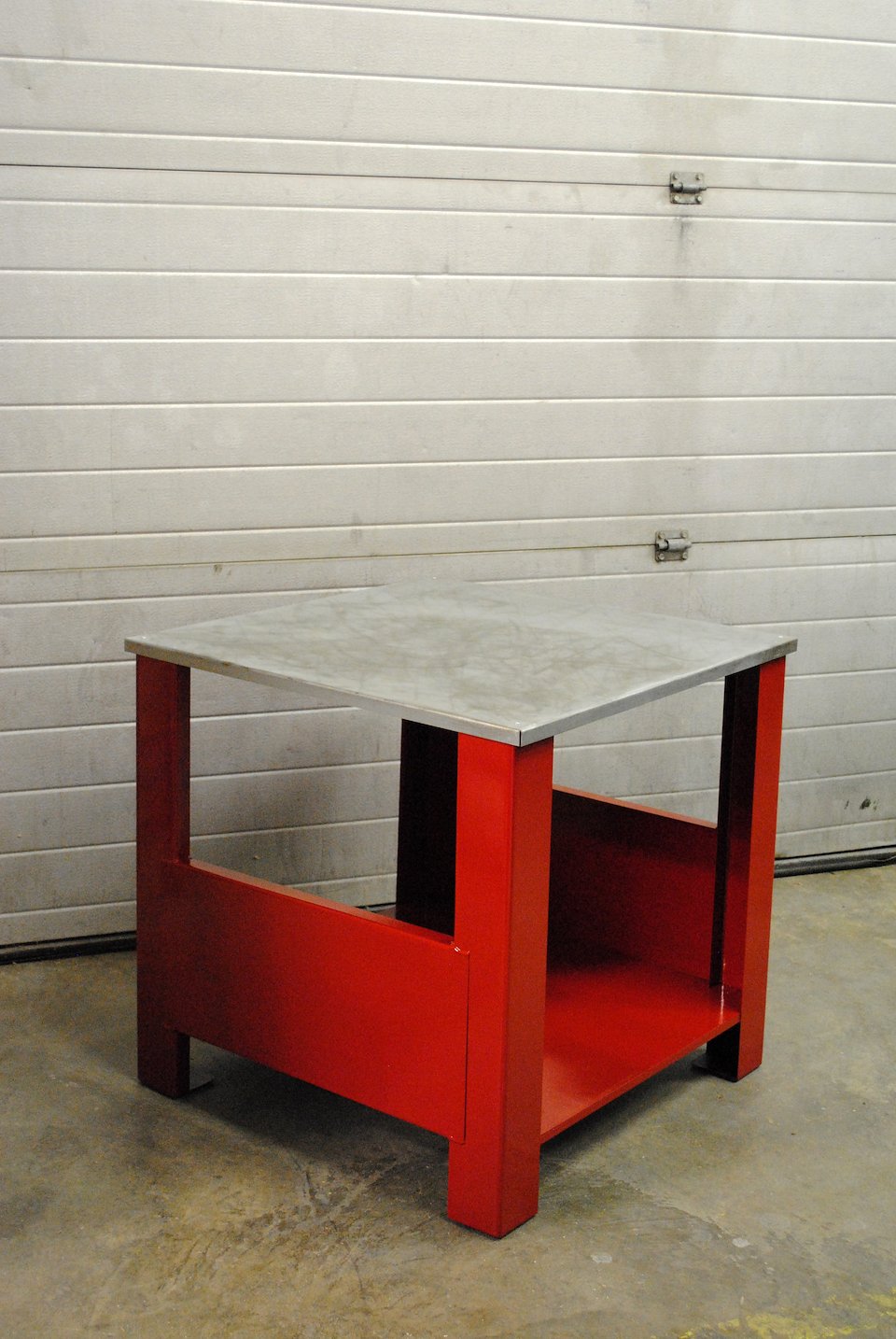 Cube Table | welded steel tubing, sheet, & angle iron, galvanized steel sheet | 2012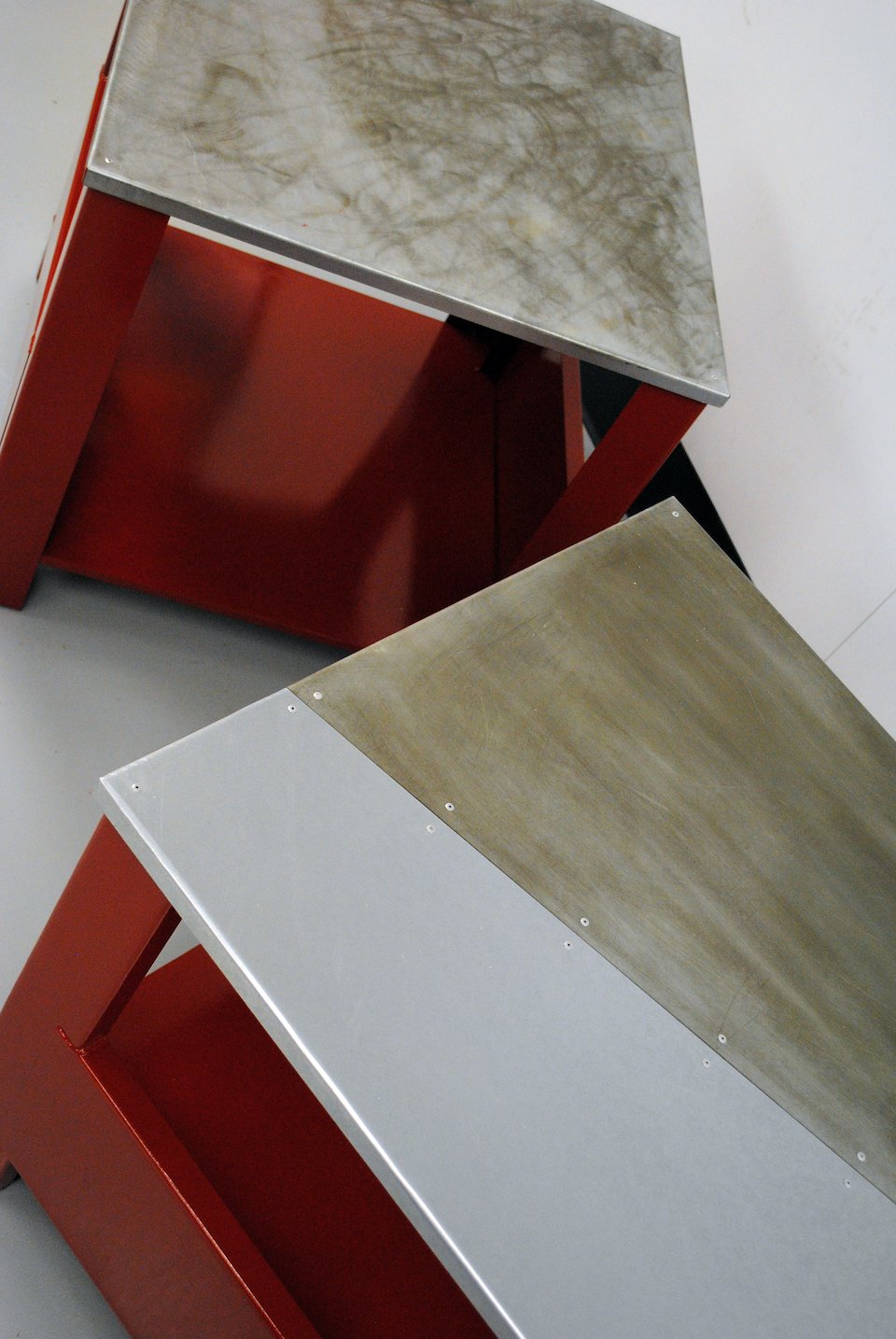 Cube Table | welded steel sheet, blackened steel sheet, galvanized steel sheet | 2012
Cube Table | welded steel sheet, blackened steel sheet, galvanized steel sheet, aluminum sheet | 2012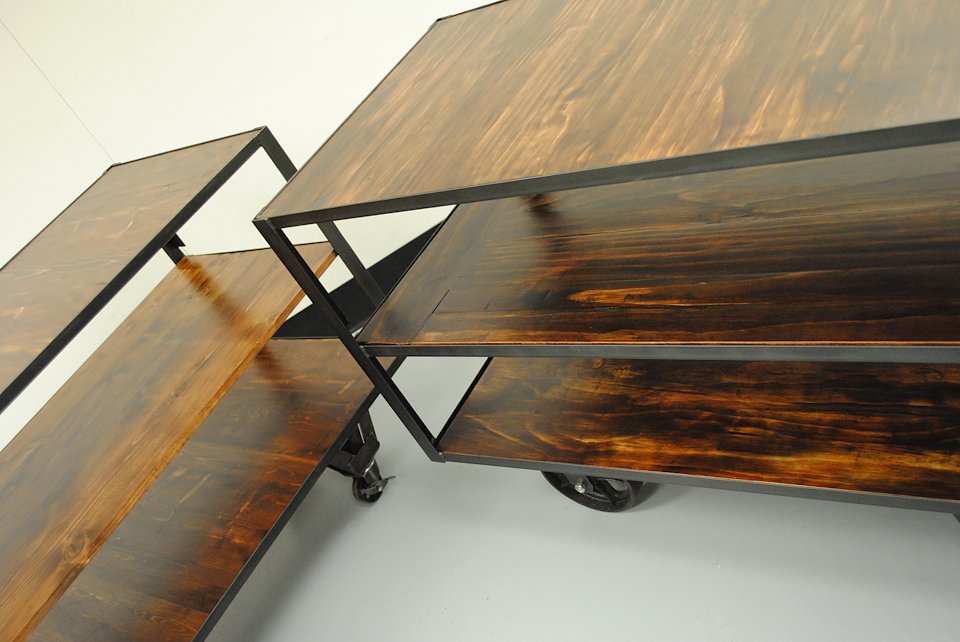 Industrial Shop Cart | welded angle iron, pine, cast iron casters | 2012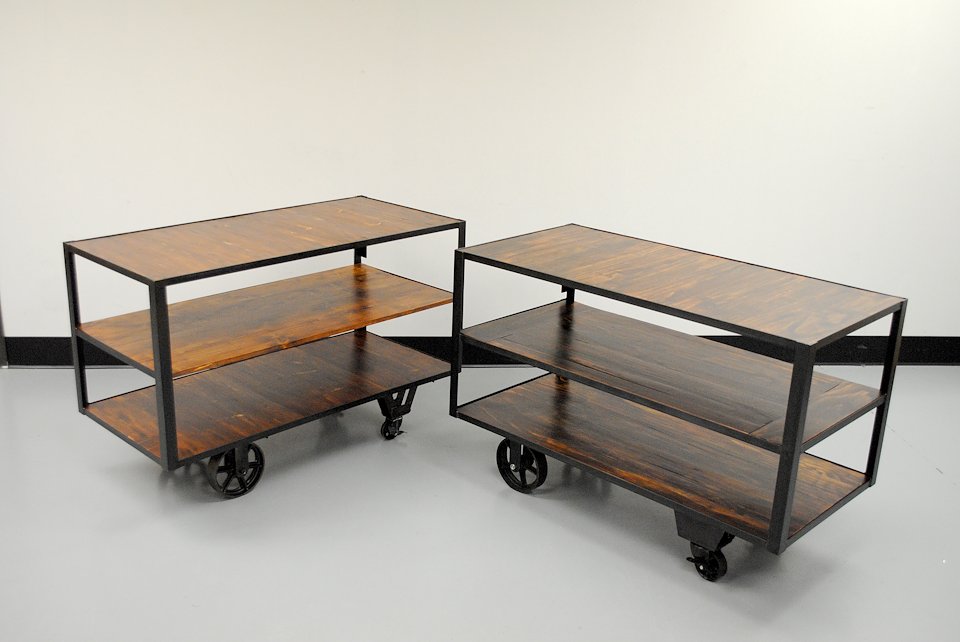 Industrial Shop Cart | welded angle iron, pine, cast iron casters | 2012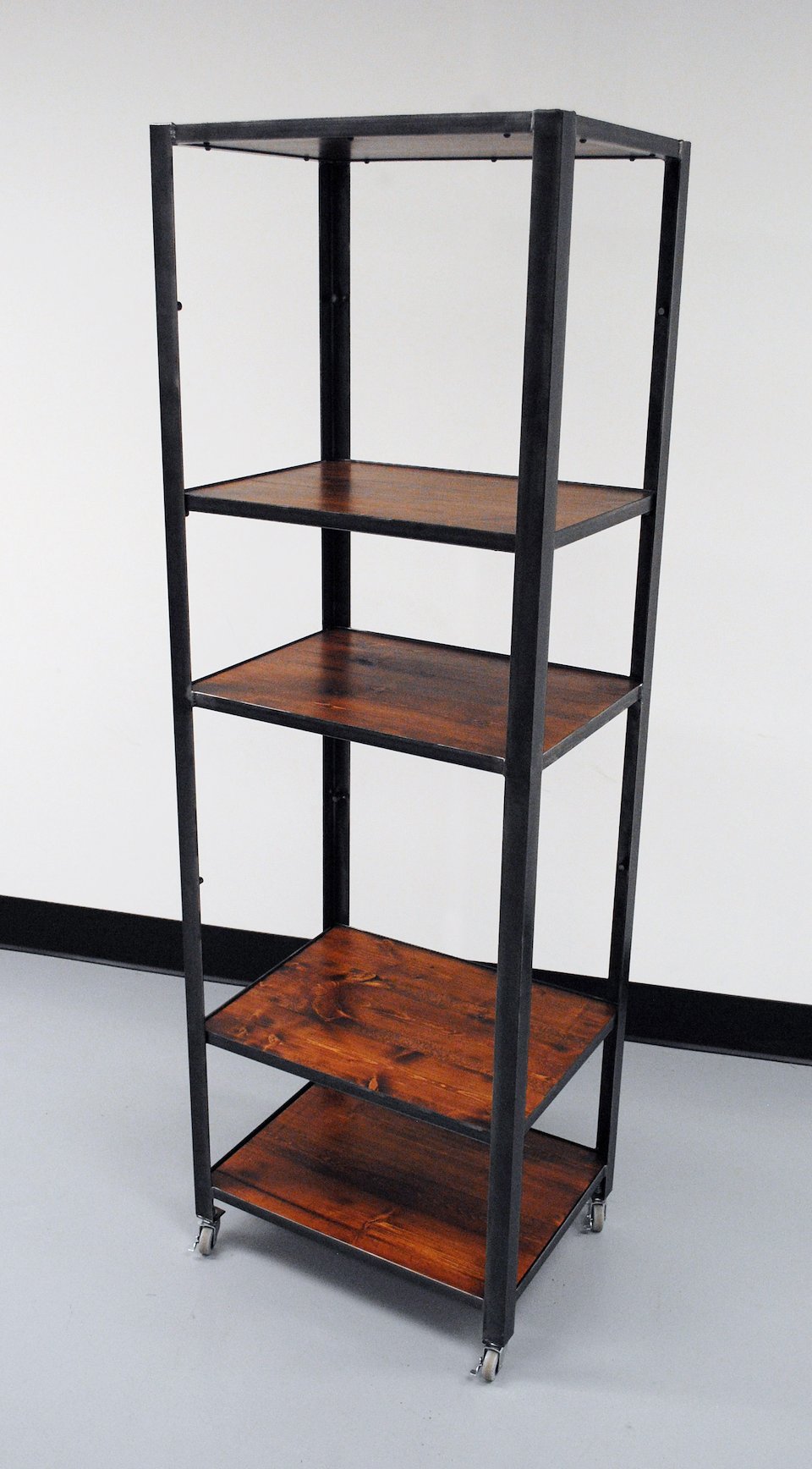 Fixture with Movable Flat Shelves | angle iron, pine, steel rod, casters | 2012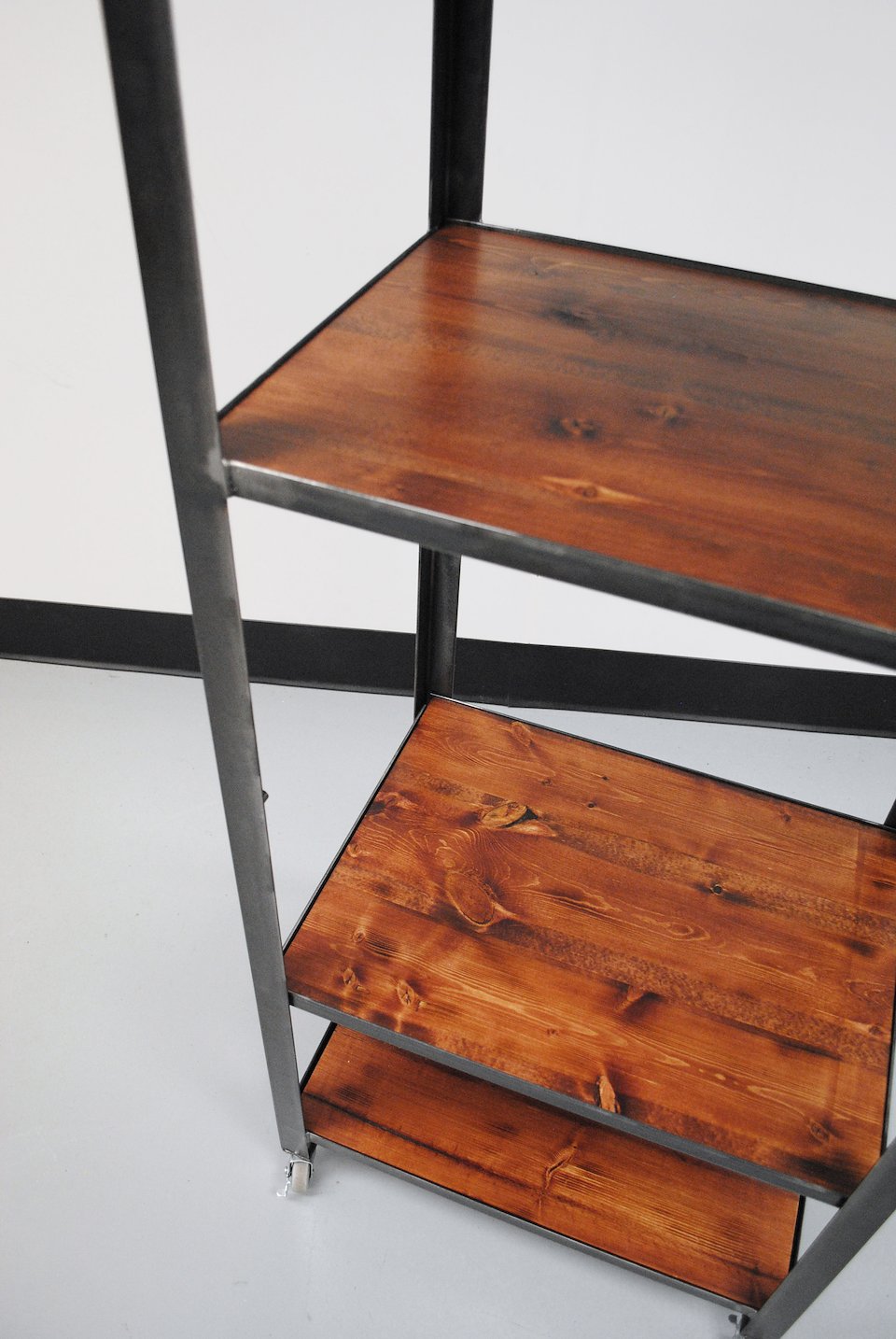 Fixture with Movable Flat Shelves | angle iron, pine, steel rod, casters | 2012
---
Role Designer, Fabricator, Finisher

For International Home Furnishings & Decor Retailer

Date ongoing

Type Fixtures, Furniture