Storefront Sign
For Nife's we made a custom three dimension sign to match their logo.
Keeping in mind the sign would be outdoors for hopefully a long time to come, the list of materials was quickly reduced to a single option: Azek. Azek is a PVC material generally used in decking and siding but it also machines nicely.
A CNC router was used to not only cut out the letters but also mill small pockets in the back of each piece to allow each letter to mount independently.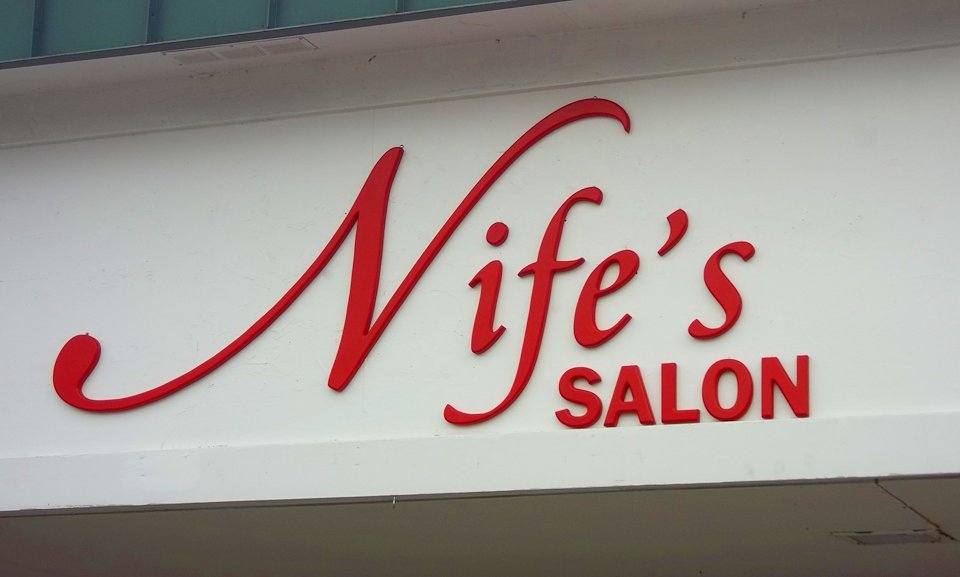 Nife's Salon signage | Azek PVC | 2013
Nife's Salon signage | Azek PVC | 2013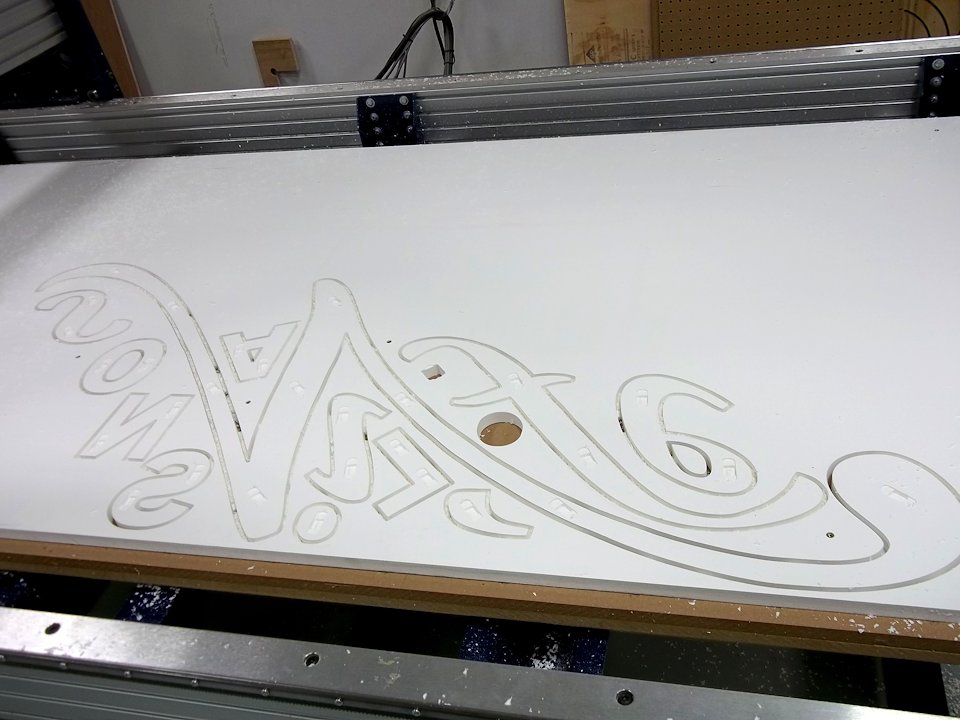 Nife's Salon signage, milling complete | Azek PVC | 2013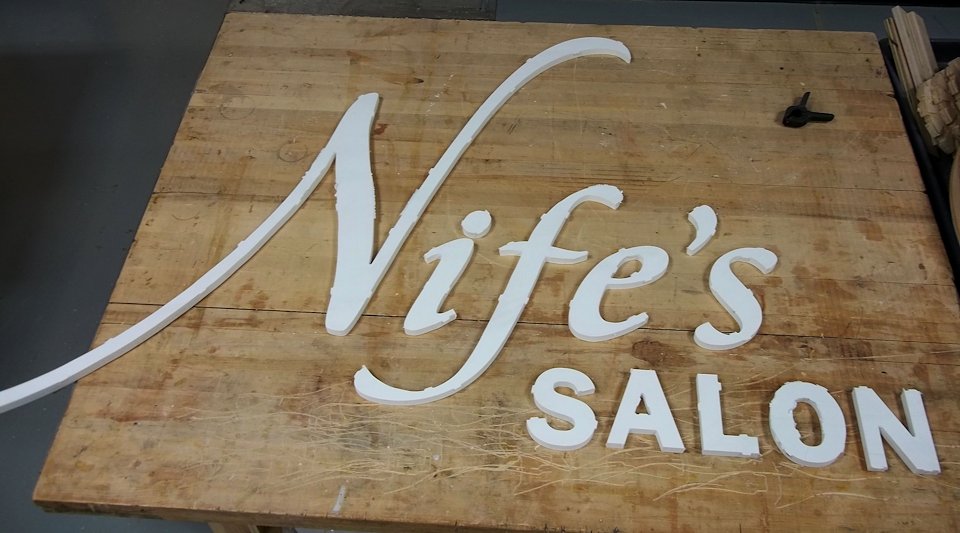 Nife's Salon signage | Azek PVC | 2013
---
Role Fabricator

For Nife's Salon, Ypsilanti, MI

Date March 2013