Our Biggest Sign Yet
In 2012, we had only been in business for a few months when we volunteered our time to make a large donor wall (see project below) for the Ypsilanti non-profit, Growing Hope. Three years later, Growing Hope was making a huge move to establish a more permanent home for their downtown weekday farmers' market when they purchased an old disused bank drive-thru building in the heart of Ypsilanti and they entrusted us to design and build the statement piece of this renovation: the sign.
Going with the precedent set by markets around the world, there was no question what needed to be done. Twenty seven hand-made 26" tall letters later and a lot of green paint, the space was transformed.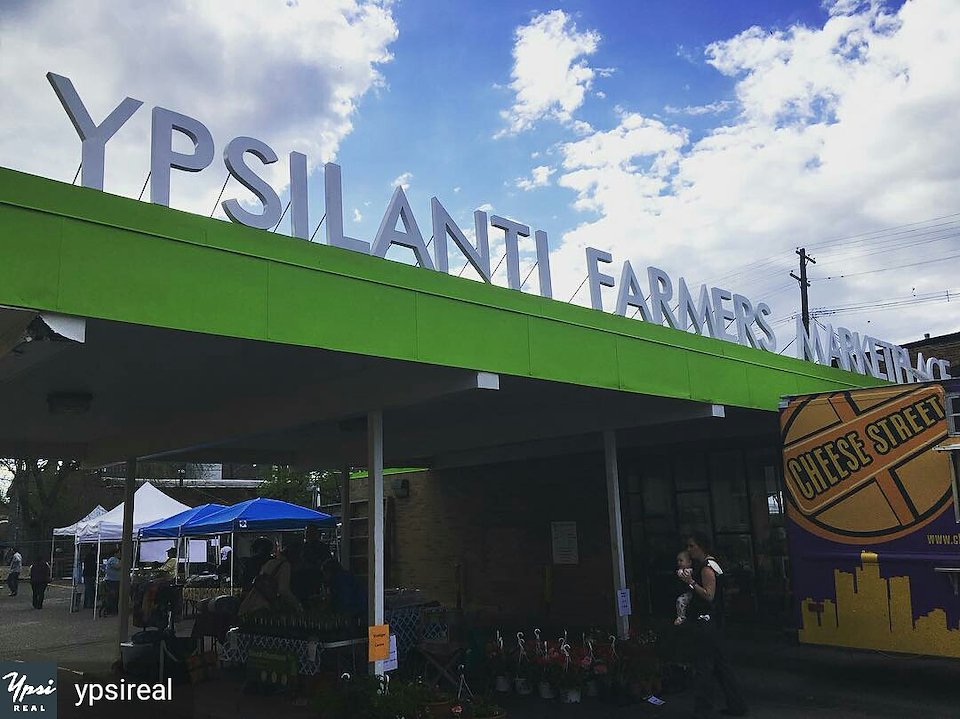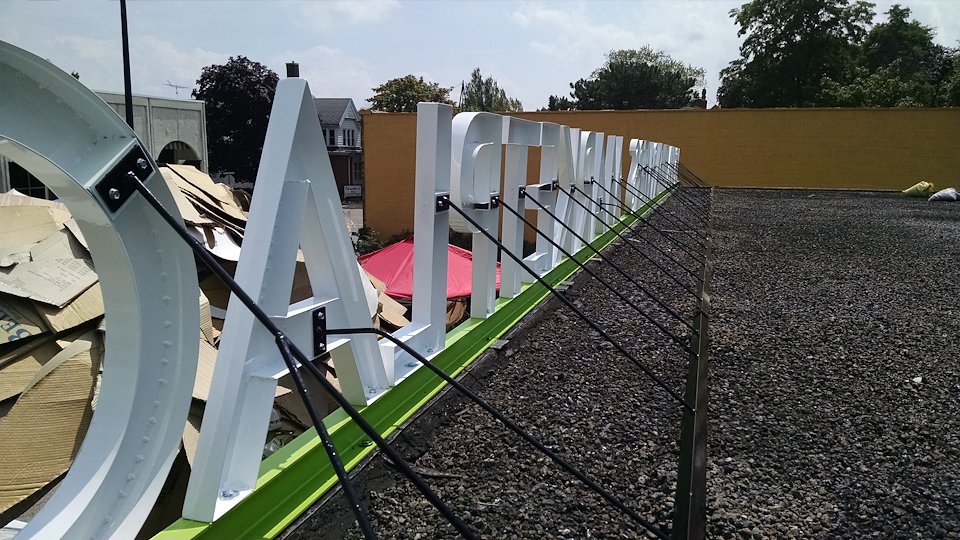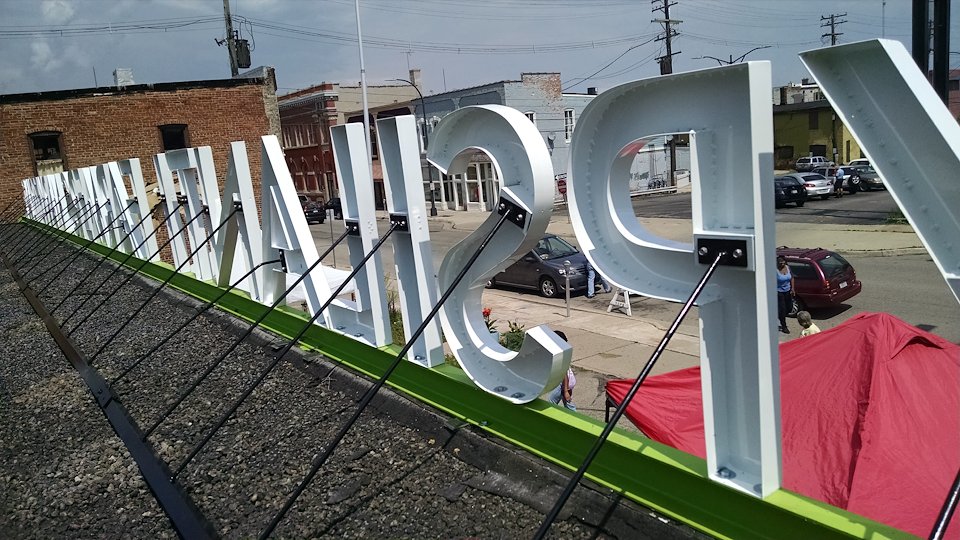 ---
Role Designer, Fabricator, Finisher

For Ypsilanti Farmers MarketPlace, Ypsi, MI
Up Next:
Will & Nique's Wedding