Sign + Barn Door
We met the Sight Machine gang when we were both getting started in the local maker space here in Ann Arbor, MI. Needless to say, they grown a lot in the following years. We were thrilled to work with some old friends to help make they're new Ann Arbor office way cooler.
The first project was a large interior sign so their small lobby area. The sign is white acrylic letters stood off a clear acrylic background stood off a brick wall. We couldn't resist using the gear in their logo as the stand off plates.
The next piece they wanted was a rustic barn door similar to the one we had done just a few month prior to separate the two main open office work spaces. Again, we used our reclaimed redwood decking.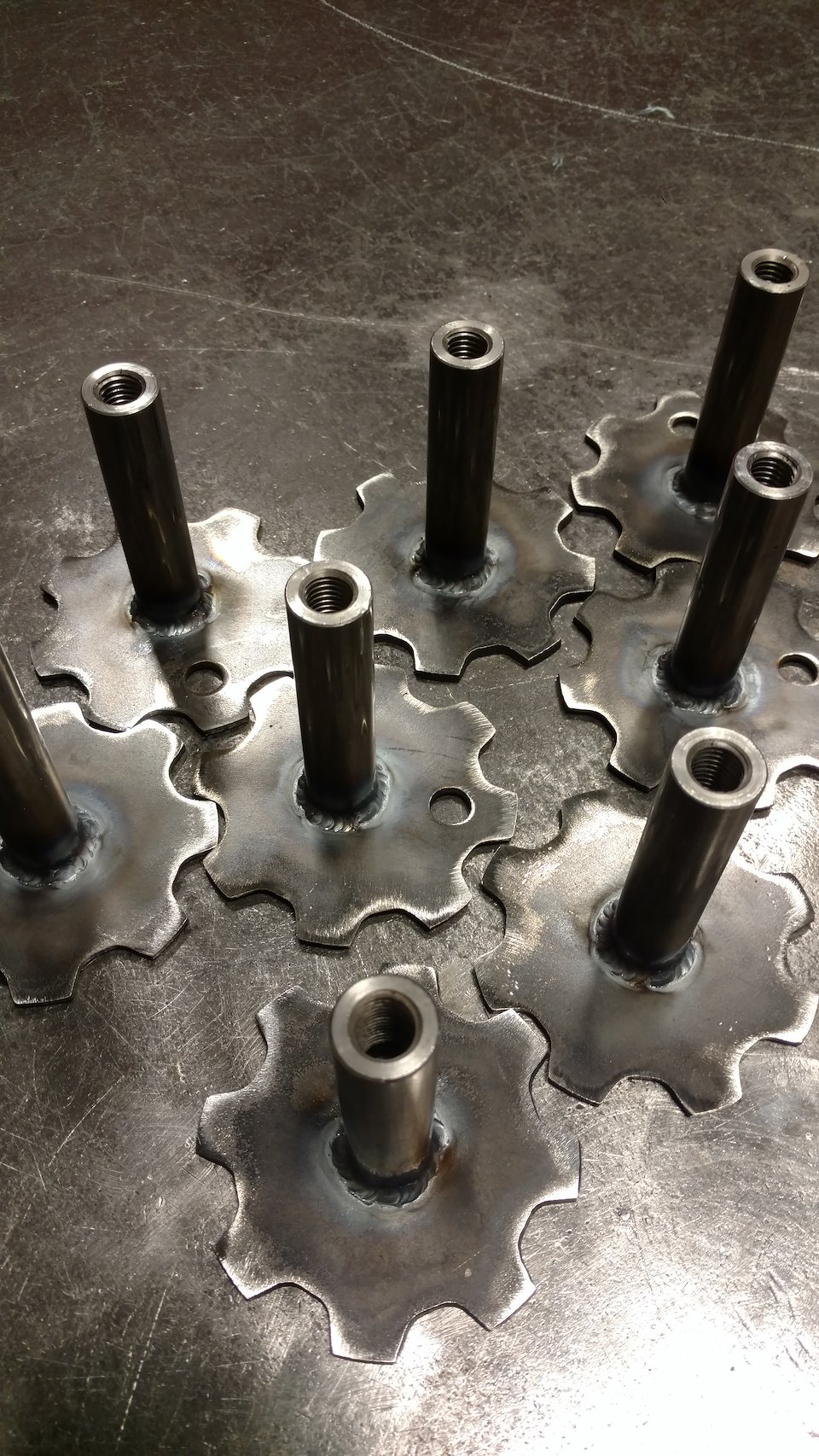 Raw stand-offs before paint.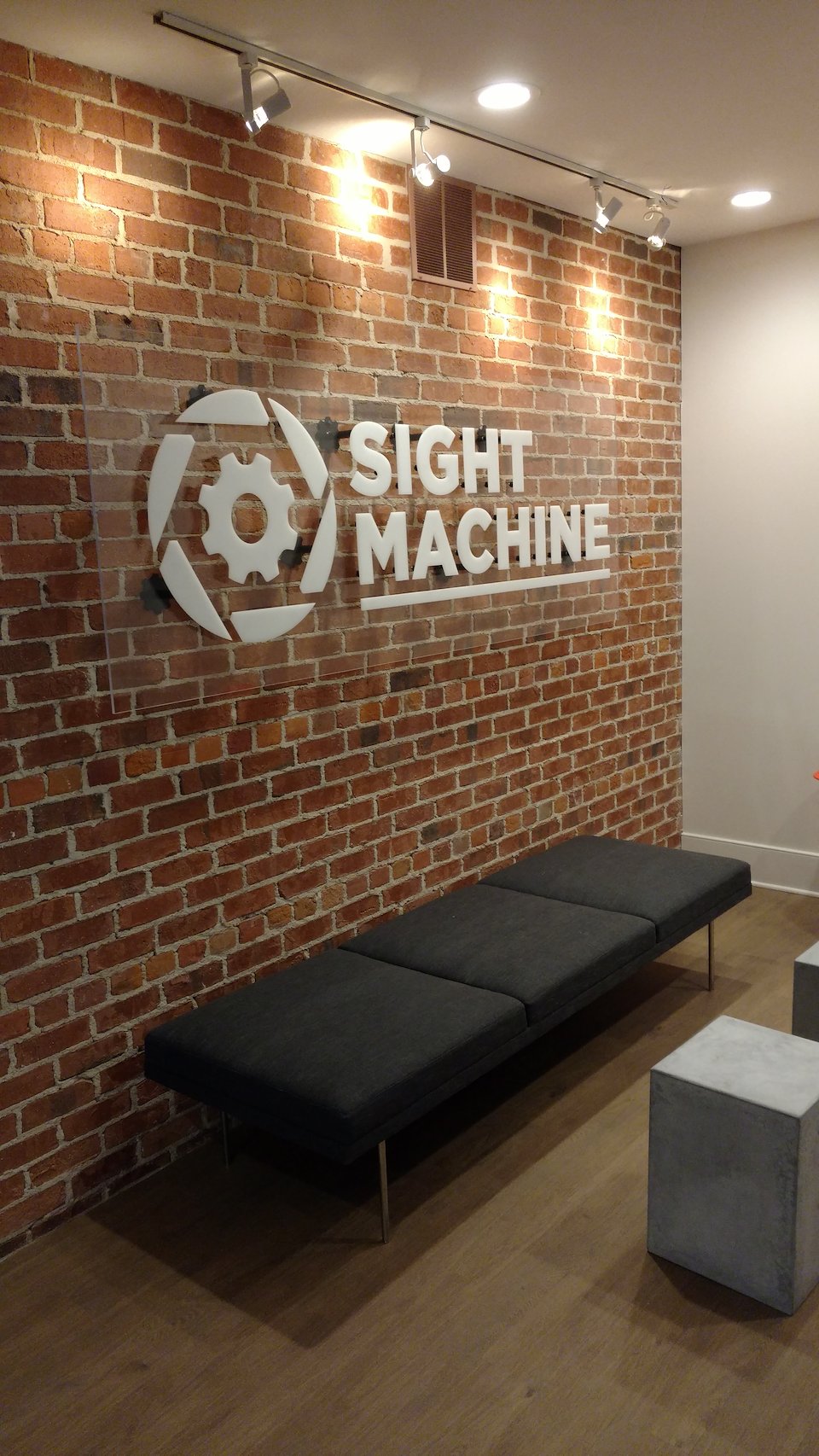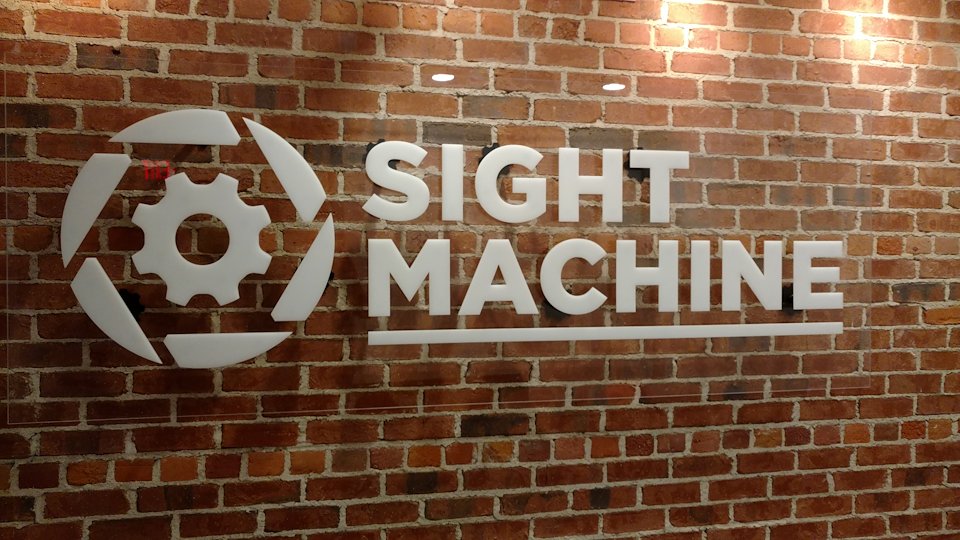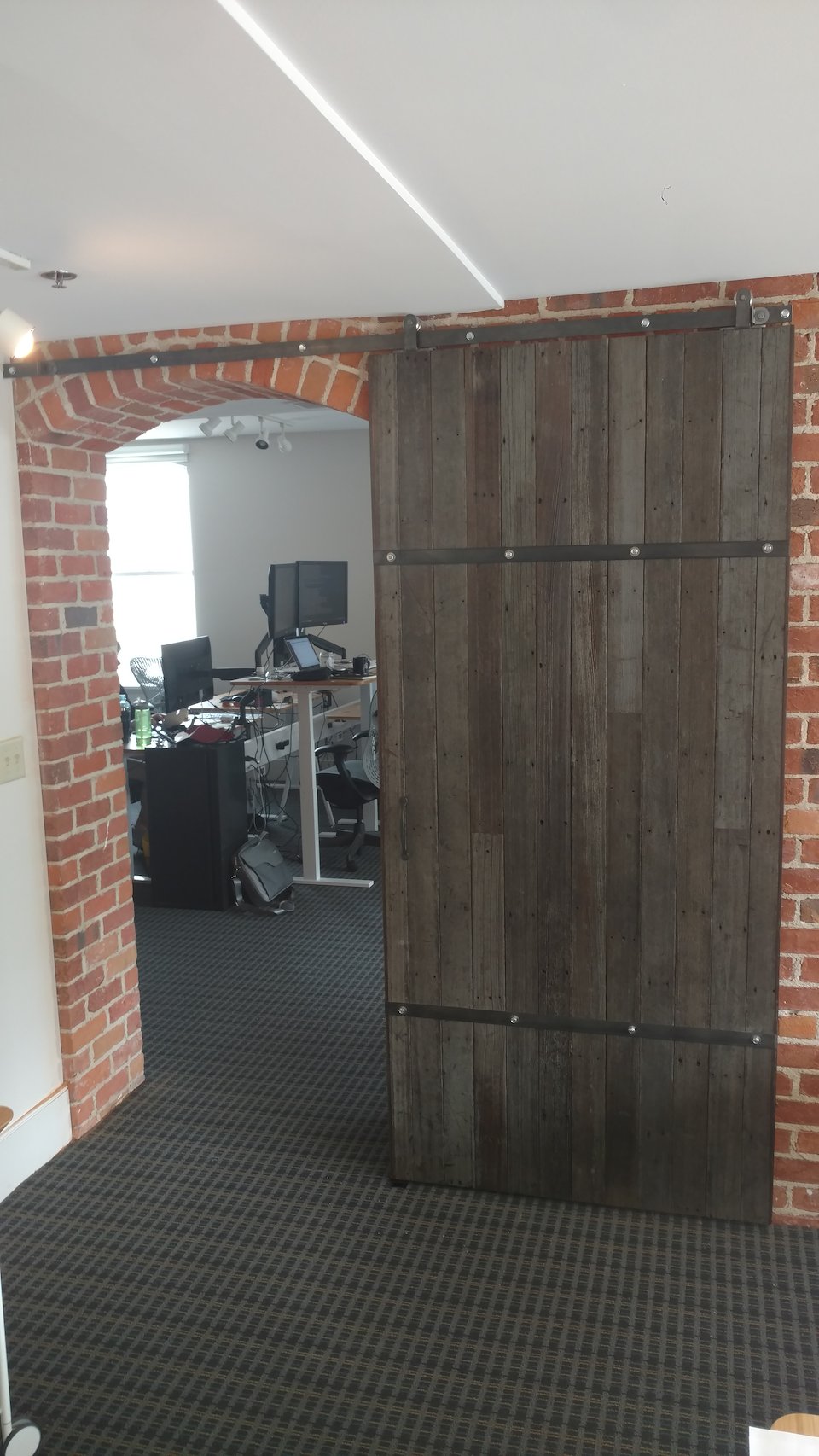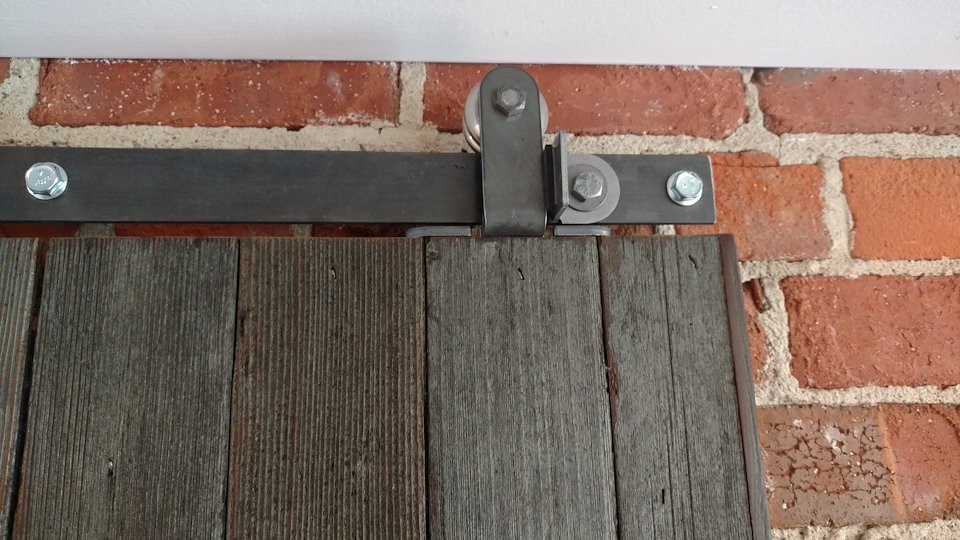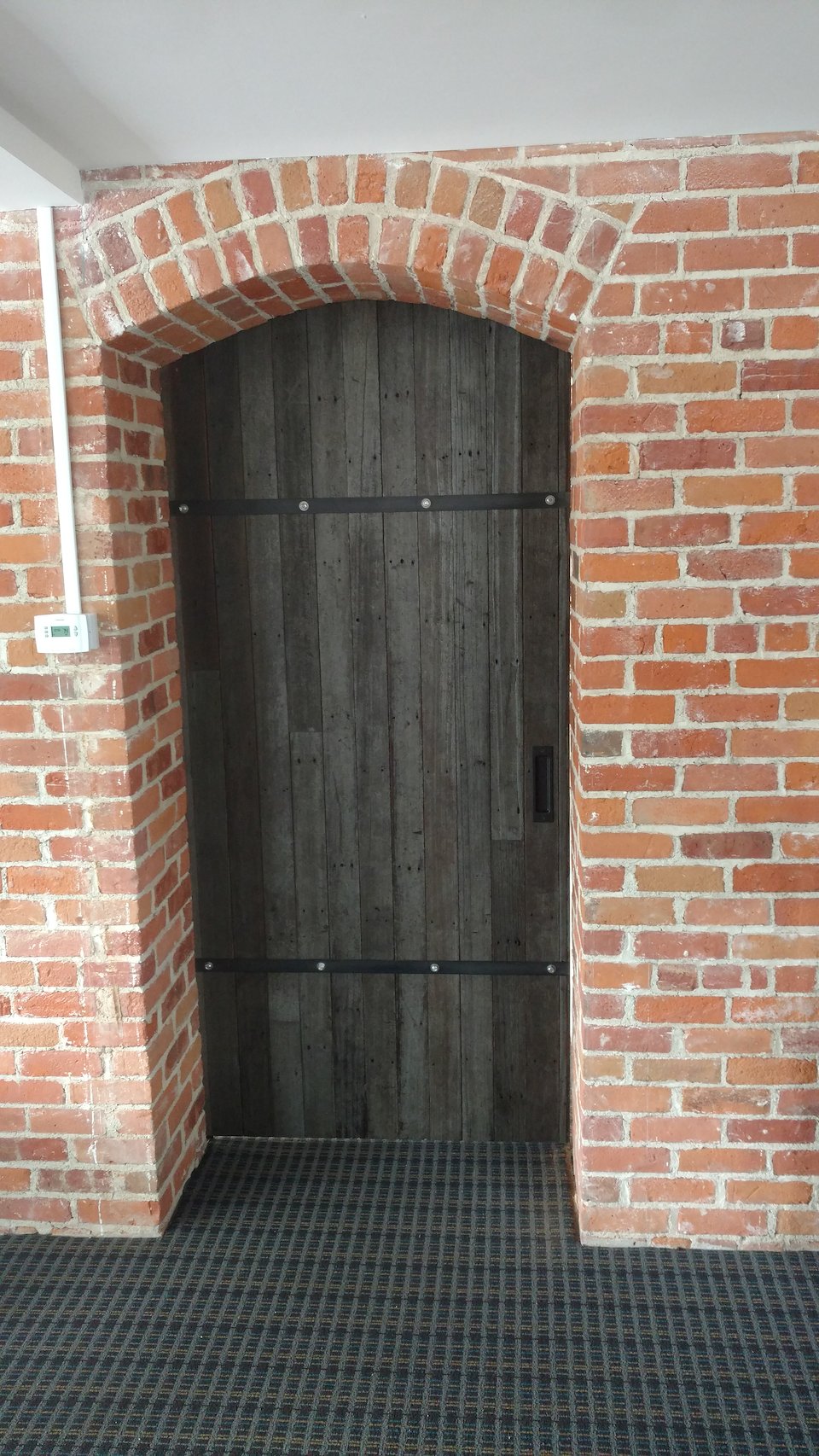 ---
Role Desiger, Fabricator, Finisher

For Sight Machine, Ann Arbor, MI

Date May 2015
Up Next:
Live-Edge Sideboard