Growing Hope Donor Wall
In early 2012, we were asked by Ypsilanti, MI non-profit, Growing Hope, to create a wall recognizing their donors. The first phase of the wall needed to be complete by May 5, 2012 for the grand opening of their new headquarters. The new location, a house in downtown Ypsilanti, which features an urban farm has been years in the making.
The tree trunks and branches are salvaged red oak. The branches were first cut at the studio then trimmed to fit on site. The leaves were first cut using a laser Helix Epilog Laser cutter/engraver. Each sheet of 19 leaves was then painted a slightly different shade of green. The sheets were then put back into the same machine to engrave each name.
An additional 20-30 donors will still be added to the wall. Photos will follow shortly.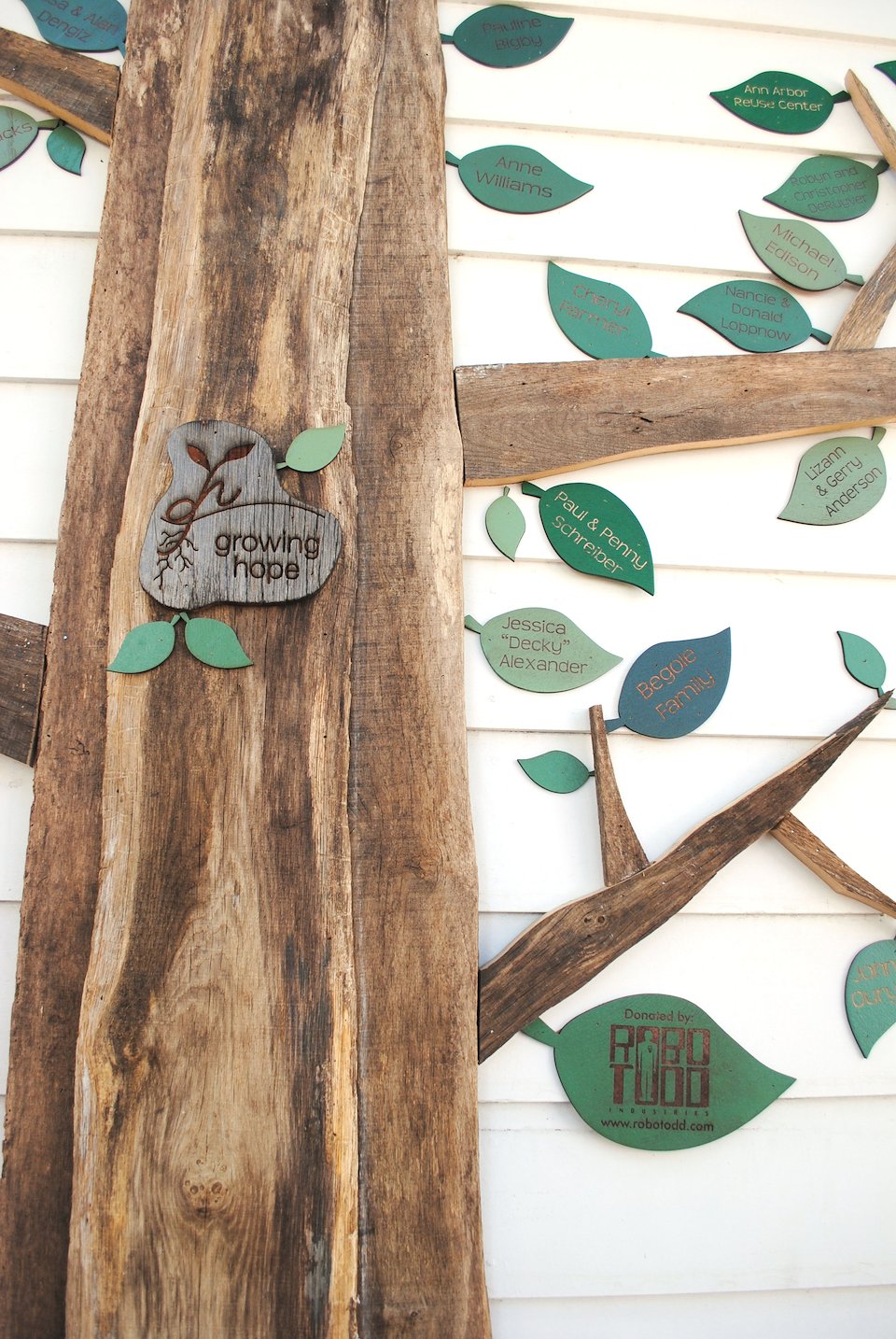 Growing Hope Donor Wall | 2012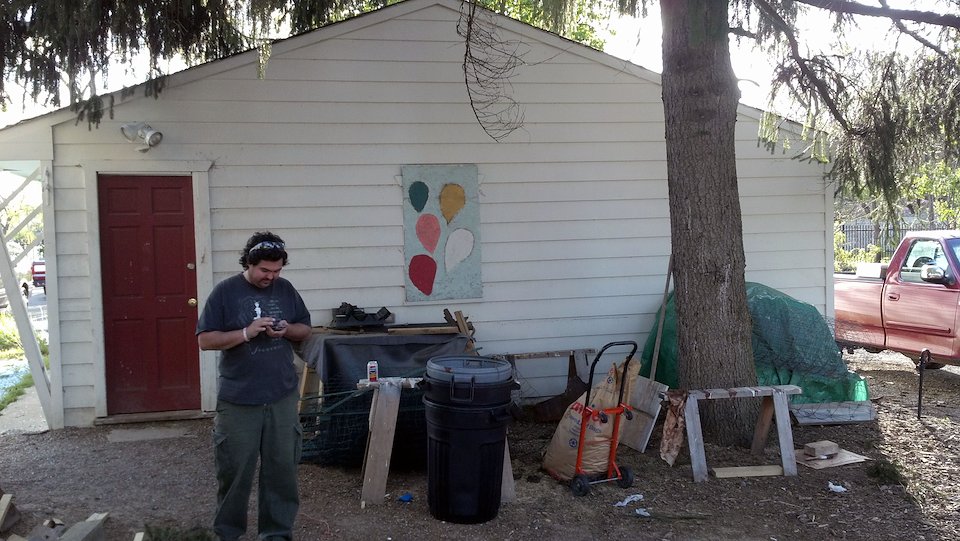 The side of the garage as it appeared before installation of the donor wall.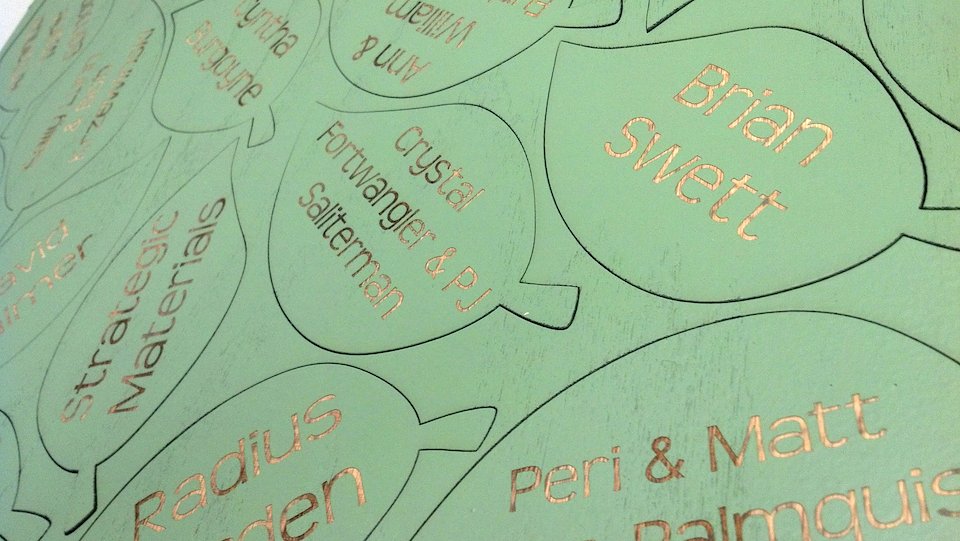 One of many sheets of donor leaves. These still need stain and a clear coat.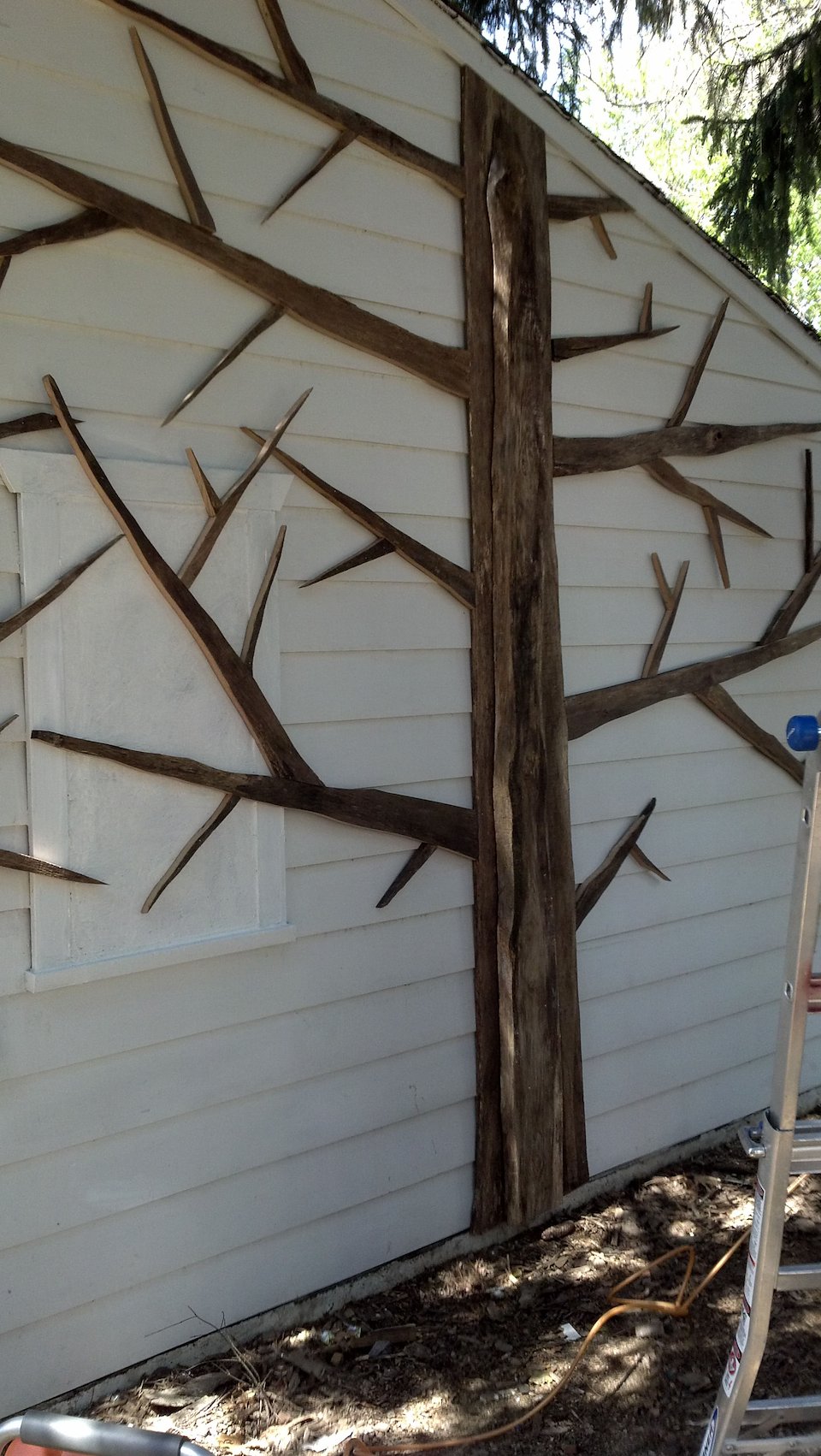 Fabrication of trees completed.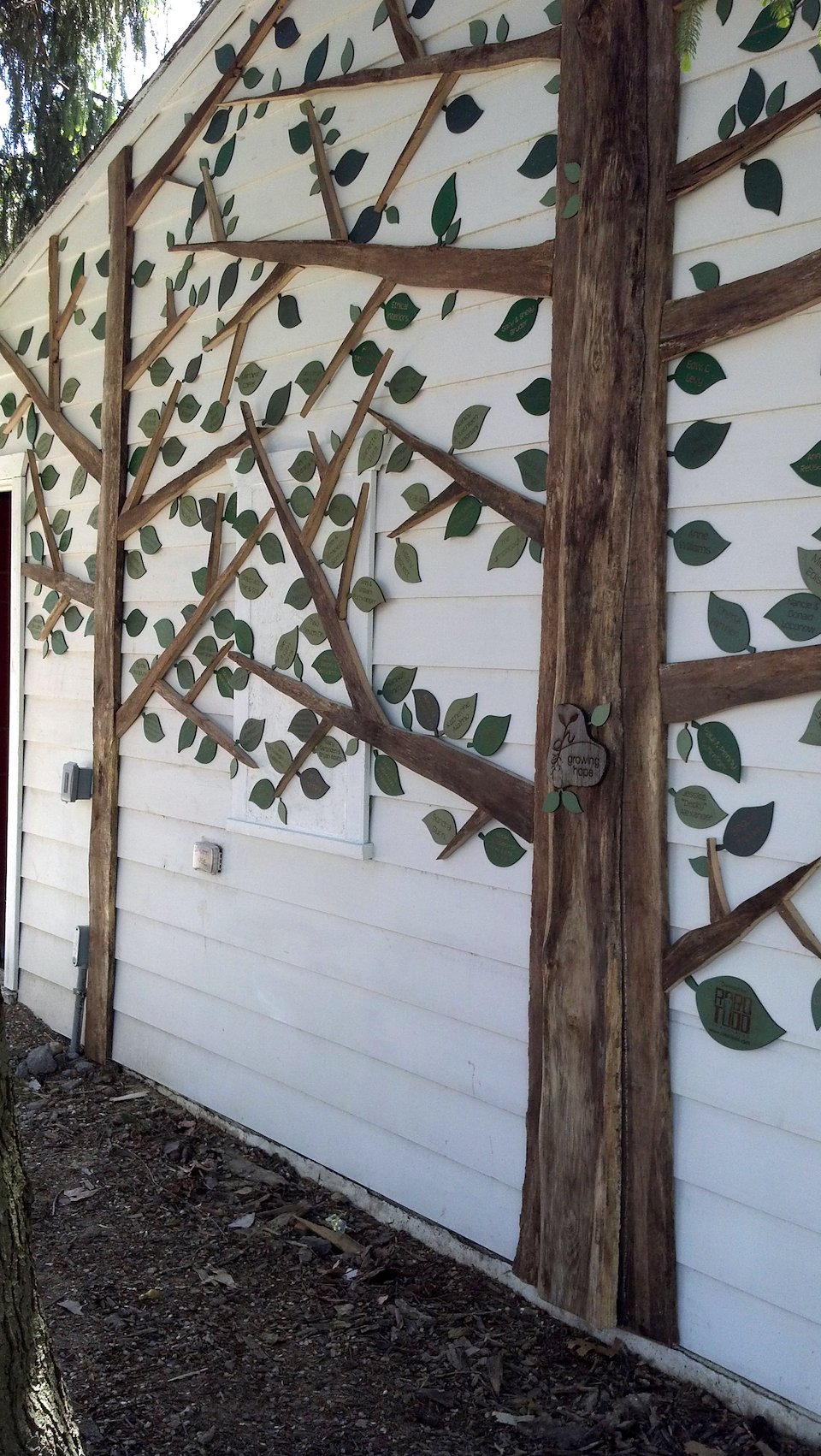 The wall, phase one complete. More donors and branches to be added a few months later.
---
Role Designer, Fabricator, Finisher

For Growing Hope, Ypsilanti, MI

Date May 2012

URL growinghope.net
Up Next:
Sign + Cork Countertop