Live-edge Furniture & Countertop
In the summer of 2013, Robotodd Ind. worked with designer Laura Earle to create six unique pieces of furniture for LIFE Learning Community in Ann Arbor, MI.
The first two pieces, the bench and coffee table, were made from three slices of the same walnut tree. Two were joined to create a 9' book-matched bench. The third became a coffee table, each with a custom welded steel base.
Next we made a 9.5' long curving counter top from two slabs of slightly spalted curly soft maple. Again, the two halves were joined in the middle while leaving much the natural live-edge intact.
The final pieces (not pictured), three small side tables, were made from the leftover pieces of maple along with some cherry. The bases for these tables were repurposed from office chairs.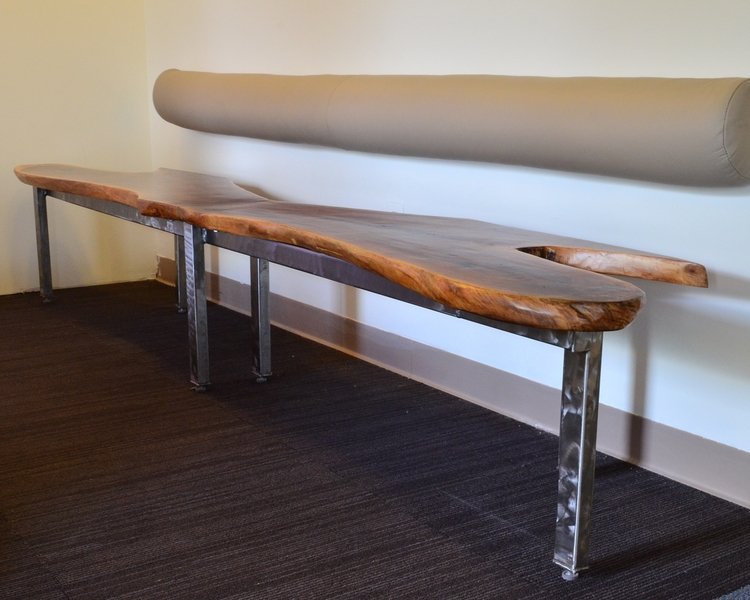 Live-edge bench | walnut, welded steel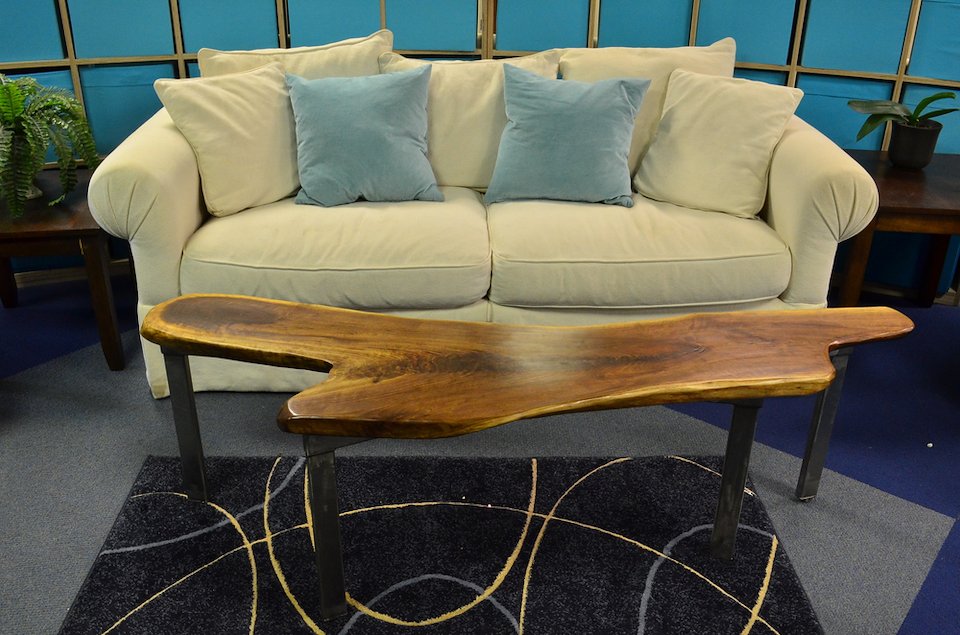 Live-edge Coffee Table | walnut, welded steel | 2013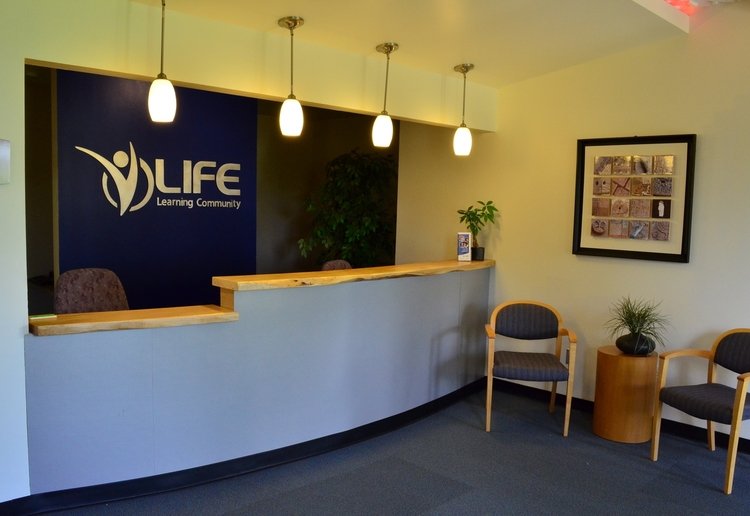 ---
Role Fabrication, Finishing

For LIFE Learning Academy, Ann Arbor, MI

Date August 2013

Type Furniture, Welding