Artwork Frames
This project is a series of 21 custom frames of varying sizes for artist and professor, Amy Sacksteder. In a way, we are Amy's private frame-maker. Amy was Robotodd's first client way back in 2008 and we haven't nearly as many for anyone else.
Frames are constructed from Michigan-grown soft maple. We added the sanding sealer and Amy did the rest of the finishing, selectively adding a milky white pickling stain.
It might seem like we only make frames for Amy, but we'll make frames for anyone! Just visit the Contact page and introduce yourself.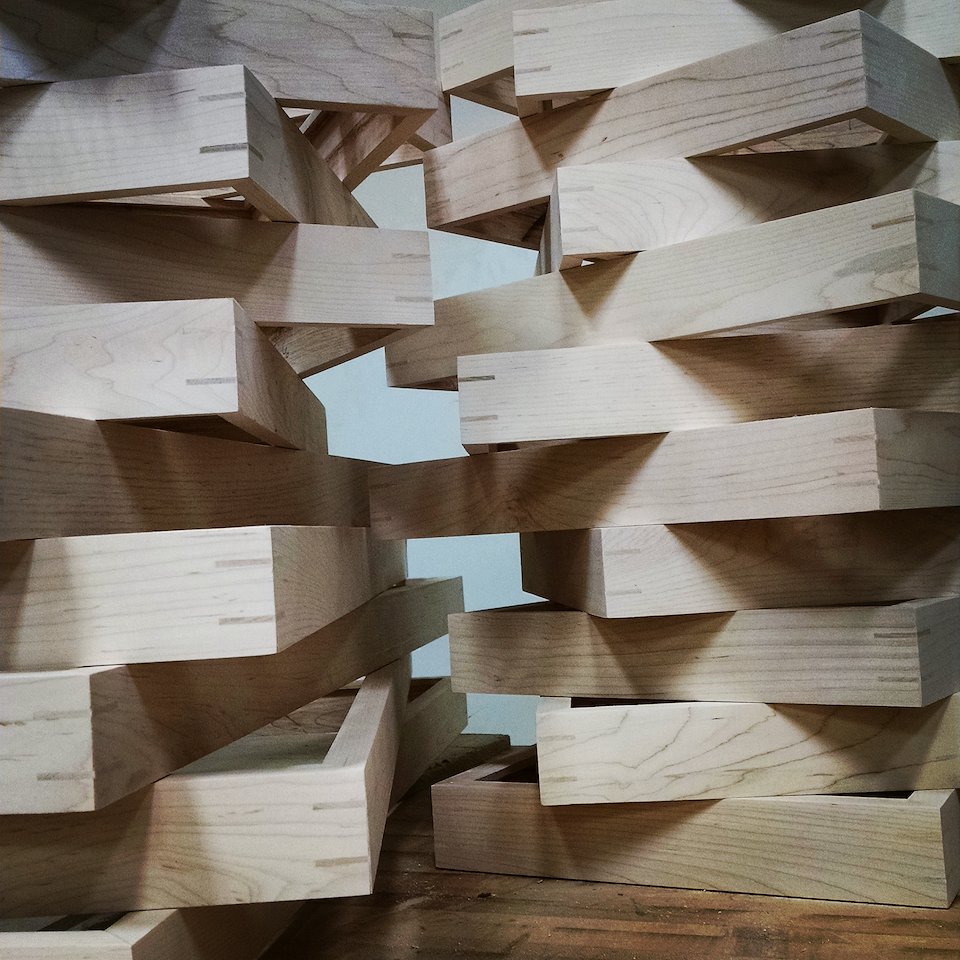 Double-splined soft maple frames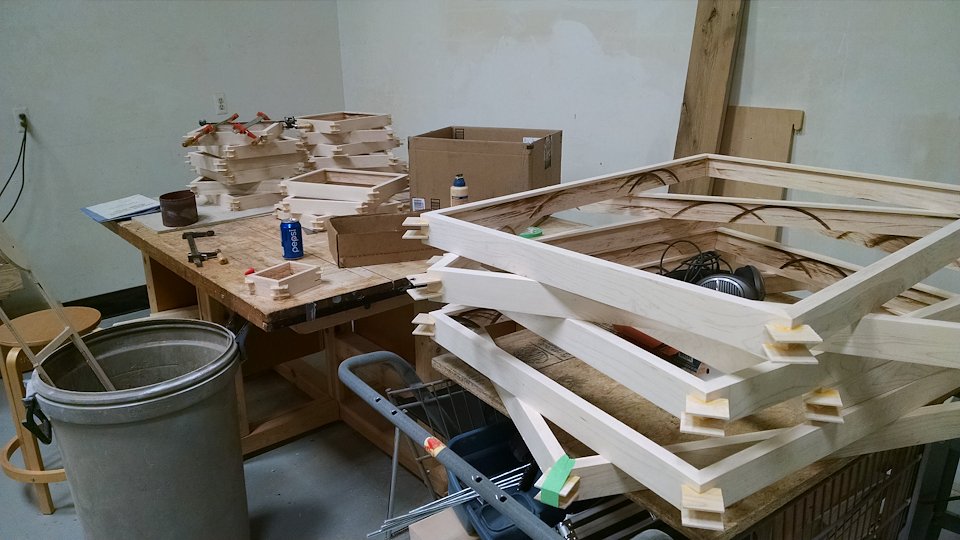 The glue on the splines is drying in the shot from the shop.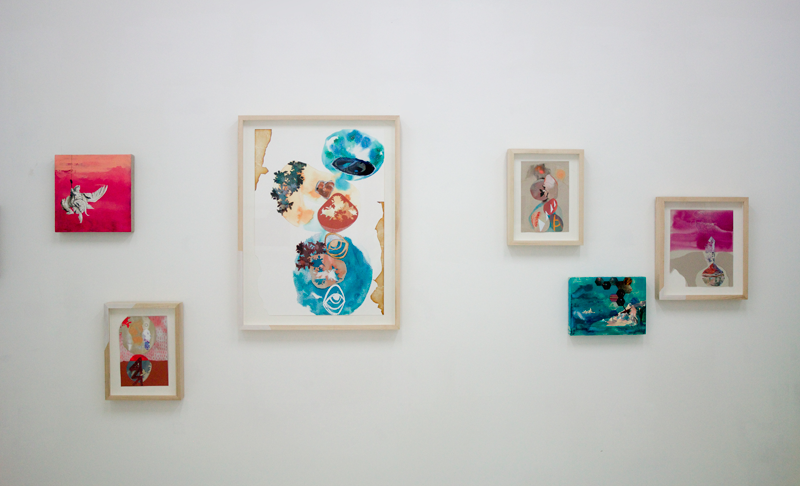 ---
Role Fabricator

For Amy Sacksteder

Date January 2015
Up Next:
Industrial Floor Fixtures