Fireplace Surround + Coffee Table Cover
The transition from the gas fireplace insert and natural stone facade was sloppy and looked unfinished so Margaret enlisted Robotodd Ind. to fix her problem.
Later, her coffee table was ripping itself apart due to poor craftsmanship. She came to us again to fix this new problem and create something that matched her beautiful new fireplace.
In both cases, we fabricated and patinated steel pieces and secured them in place.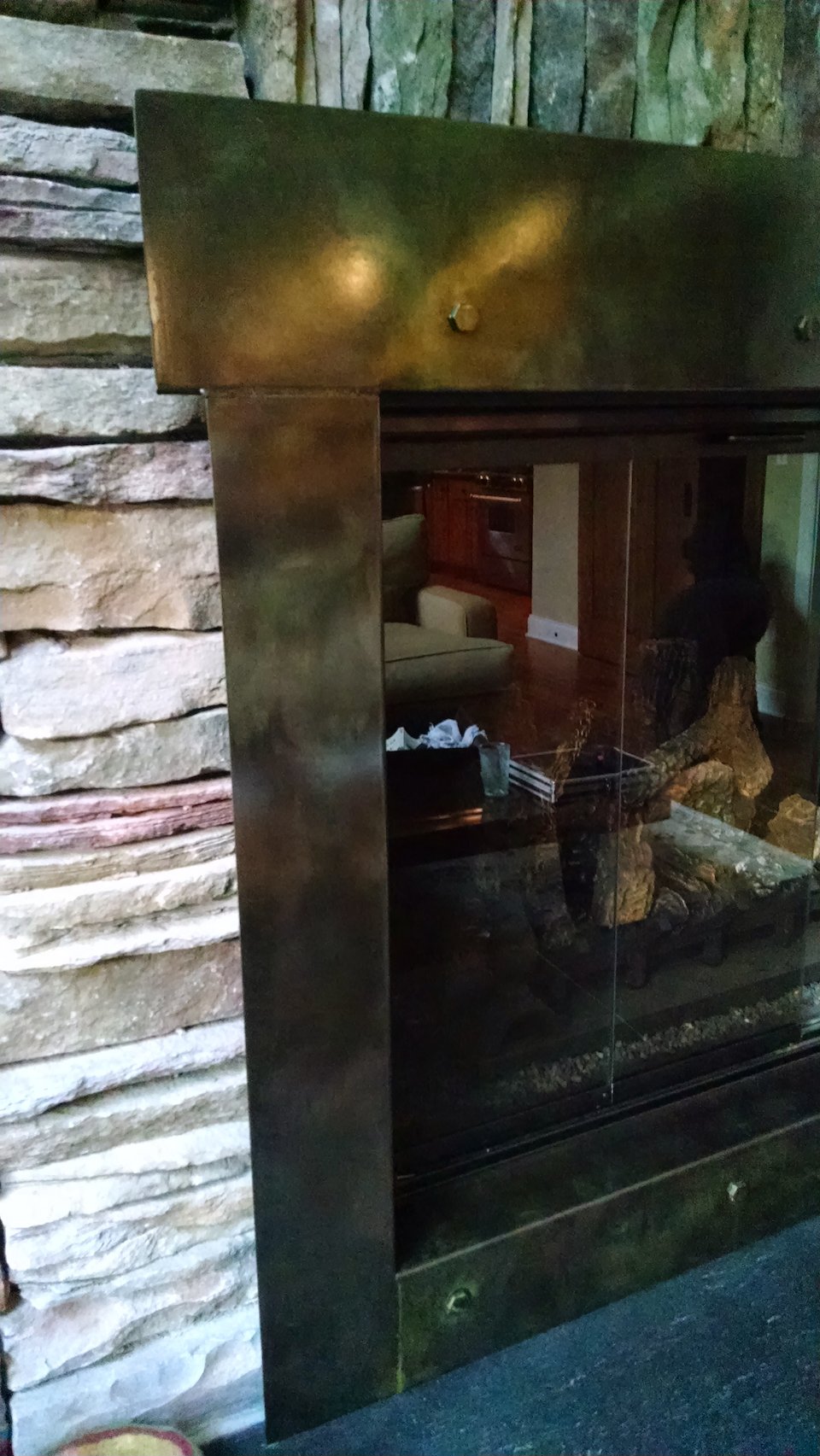 ---
Role Designer, Fabricator, Finisher

For Margaret and Paul K., Ann Arbor, MI

Date May 2015